Fire & Ice Extravaganza!
January 28
@
6:00 pm
–
January 29
@
2:00 am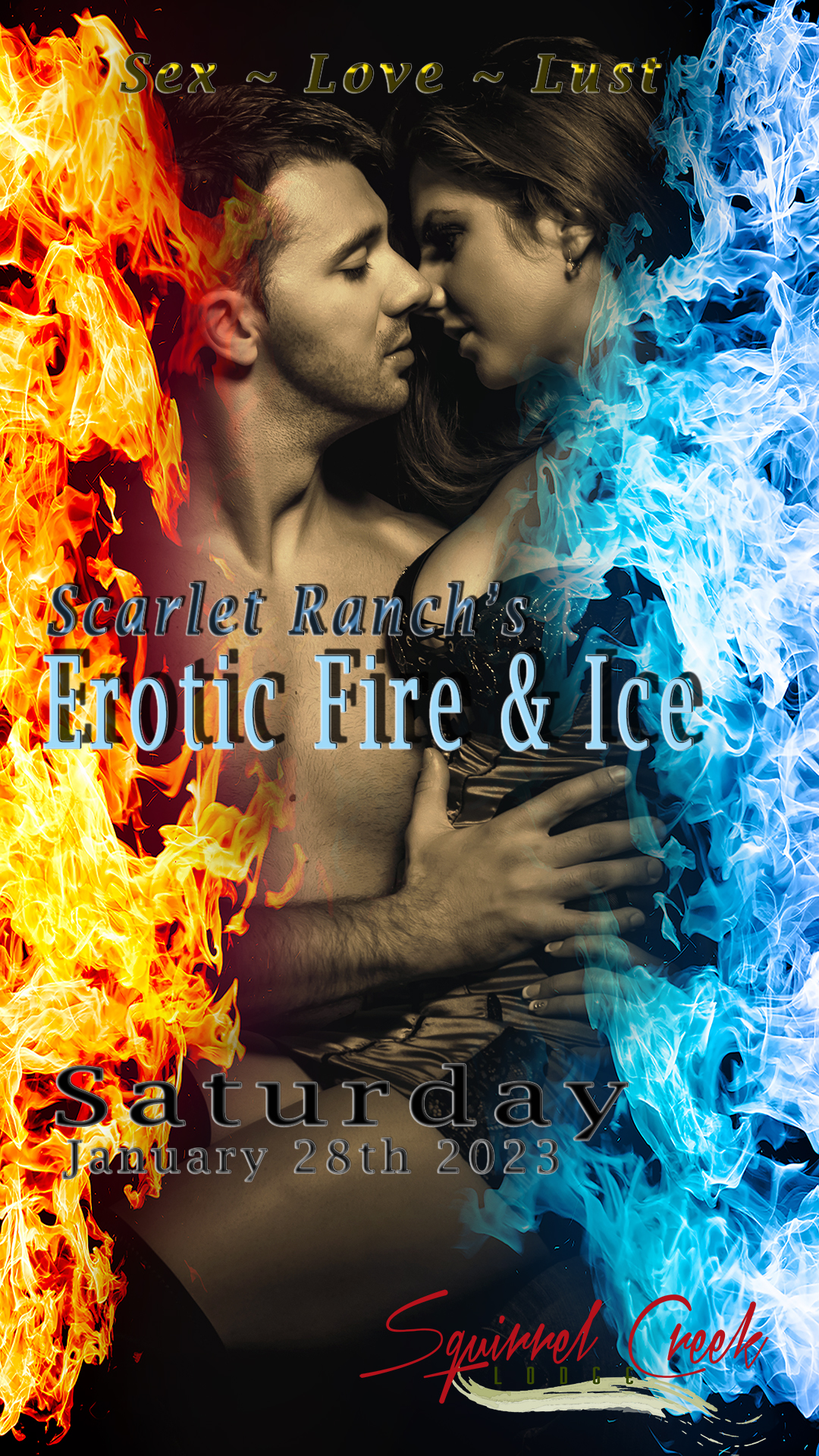 Come revel in the erotic extremes of hot & cold at Scarlet Ranch for our annual Fire and Ice Party! With all of Denver's sexiest out and dressed in their most dazzling white or tantalizing red, this erotic extravaganza never fails to delight! A fantastic transformation sees the Ranch turn into an entrancing and seductive fantasy land, featuring ice carvings and fire dancers! Not to mention all night long we'll have our talented resident DJ playing the hottest tracks to help you work up a sweat on the dance floor!
Oreads, our exclusive in-house restaurant, will open at 6pm. Featuring a wide variety of made-from-scratch dishes, from mouth-watering appetizers to sumptuous entrées and delectable desserts, our fine-dining menu is sure to please even the pickiest of eaters. Reservations can be made at 303-SCARLET (722-7538)!

Scarlet Ranch is BYOB, so you'll never over-pay for expensive cocktails here. Complimentary garnishes and mixers are provided, so simply bring your favorites and allow our professional bar staff to take care of the rest! For bottles, we kindly ask that you bring only 750ml or less.